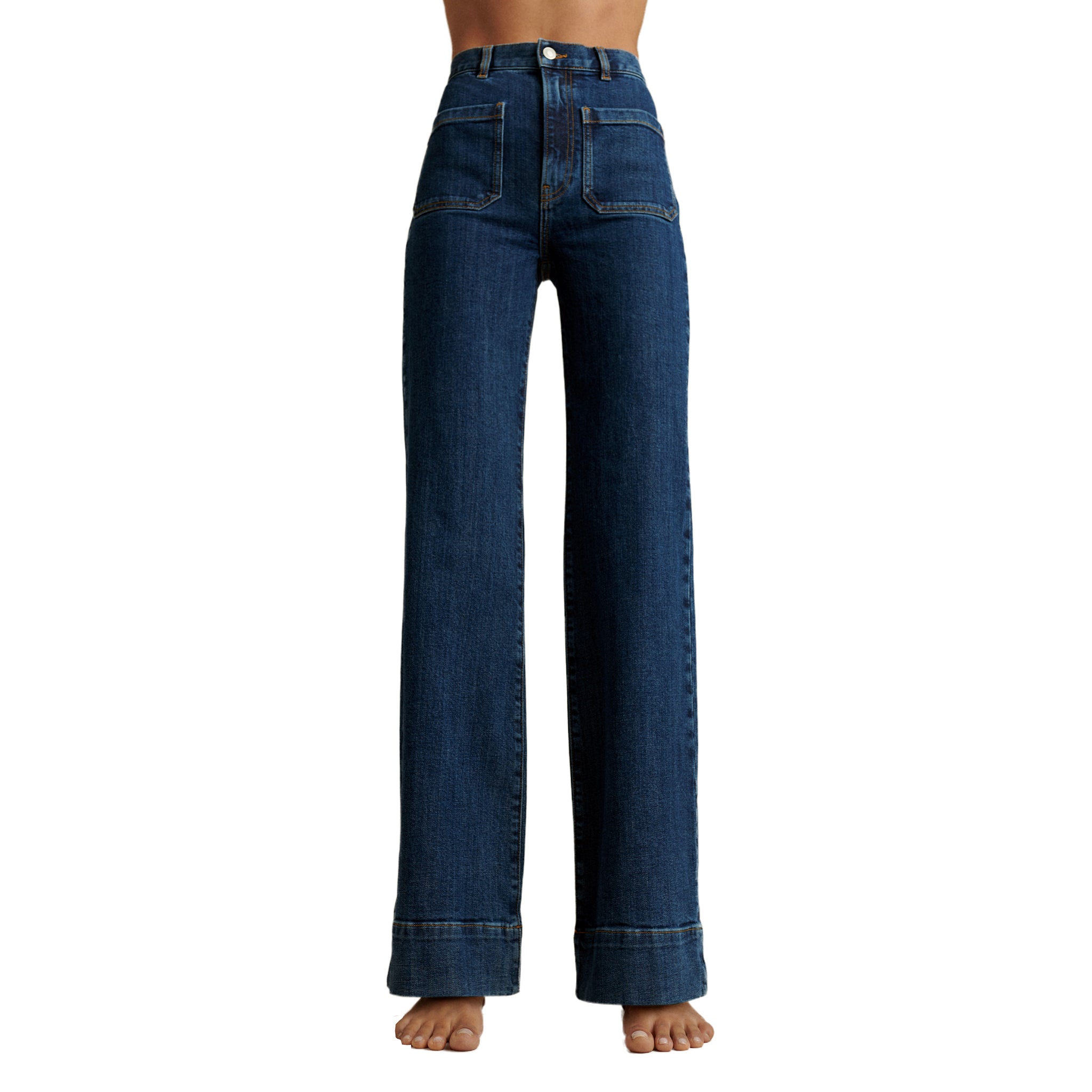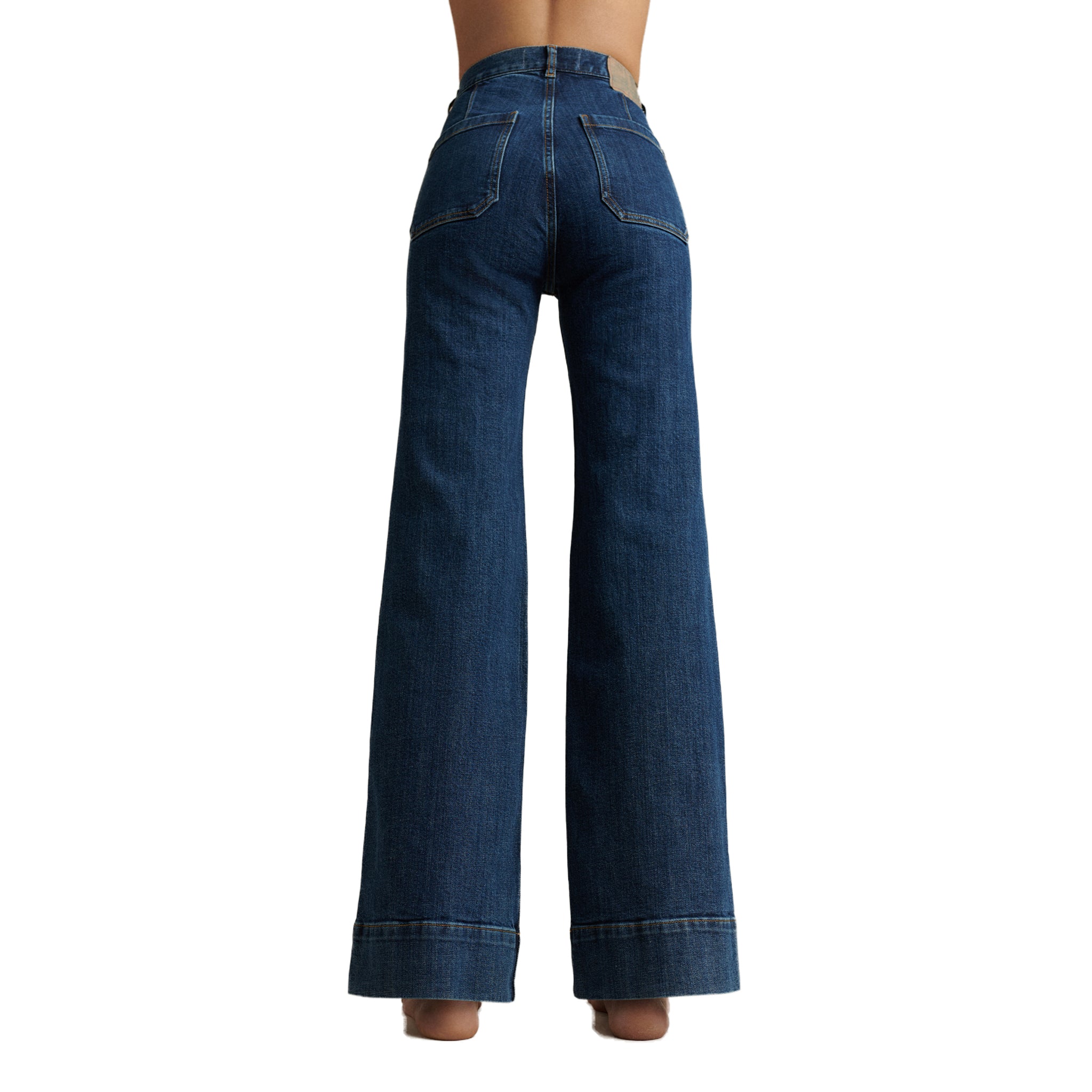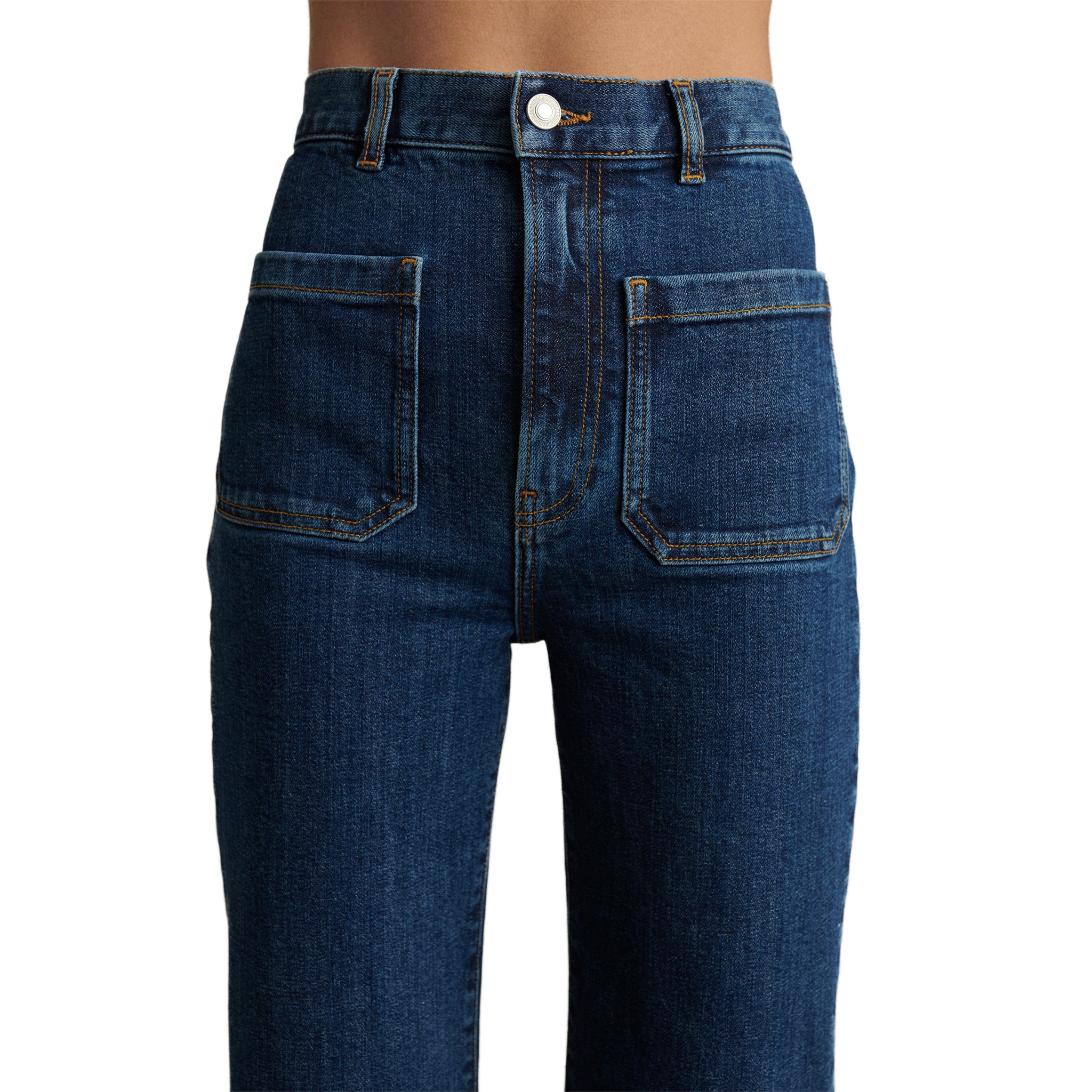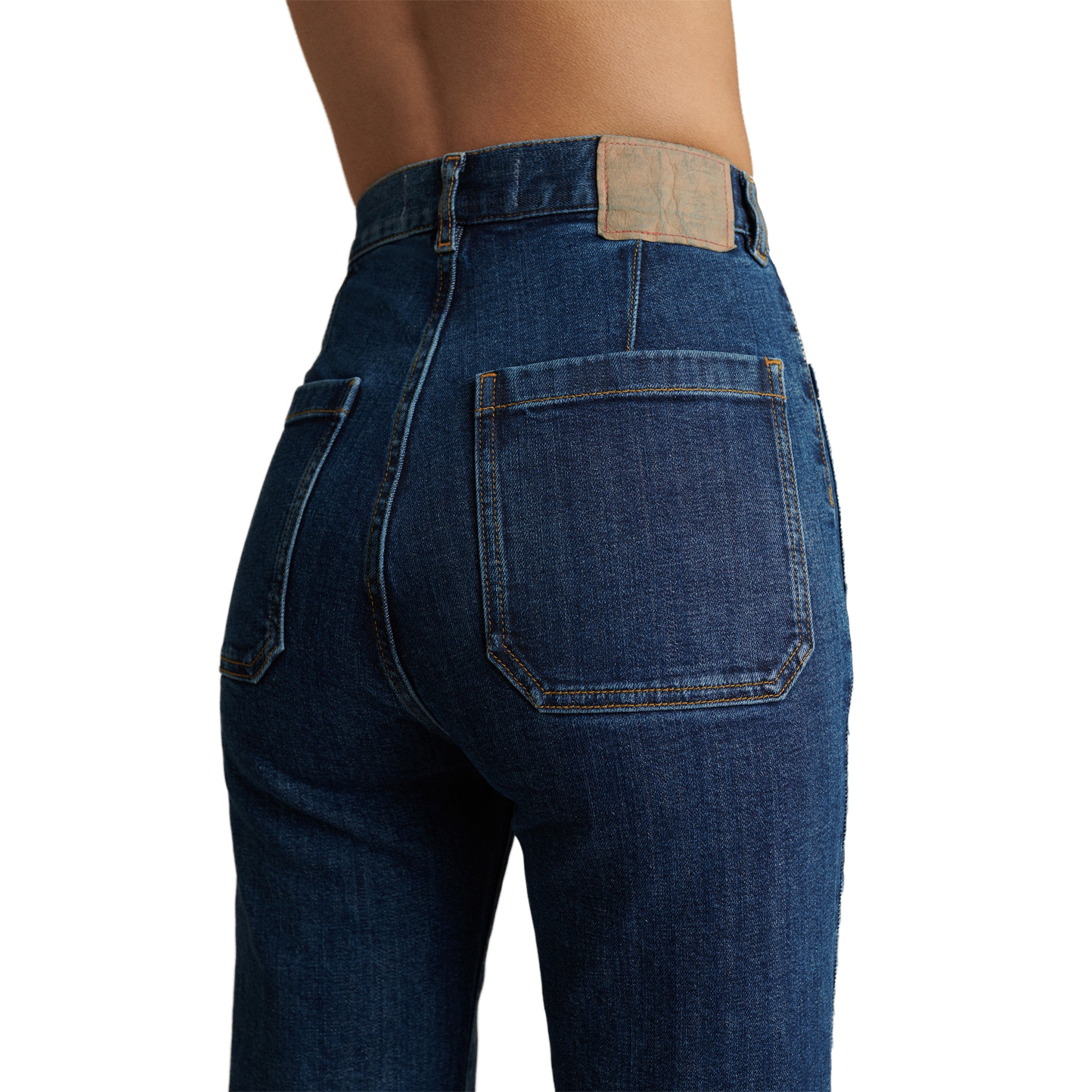 JEANERICA SANTA MONICA VINTAGE 95 SW006
St. Monica is a bold sailor pant style infused with Jeanerica's DNA, completed with patch pockets on the front and back. Features a super high-rise and bold, flared leg. The jeans are primarily made from organic cotton blended with recycled polyester and limited amount of elastane. This special combination developed by Jeanerica gives the garment an effortless stretch that retains the shape over time. 
Vintage 95 is an even, deep medium blue stone wash.
- 5-pocket design

- Super high rise

- Full length - Zip fly

- Patch pockets and flared leg

Stretchability: 28 - 30%

- Material: 92% organic cotton, 6% recycled polyester and 2% elastane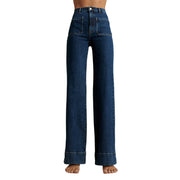 JEANERICA SANTA MONICA VINTAGE 95 SW006